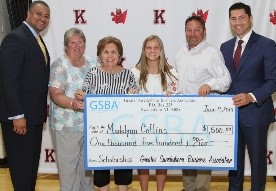 GreaterSBA provides two Educational Scholarships each year. One is provide to a returning adult student toRowan College-South Jerseyin the amount of $1,500. Another $1,500 college scholarship is awarded to a graduating Senior at Kingsway Regional High School based on essay submissions.
Previous donations have been made to the Woolwich Fire Company for new equipment ($8,000) and to the Gloucester County Library System for the Swedesboro & Logan Branches ($12,000).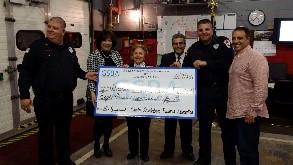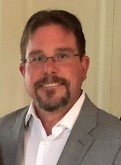 GreaterSBA provides donations for special situations such as the Stephen C. Kreps Memorial Scholarship after the passing of the beloved local sixth grade teacher and for Family that lost their home to a fire.
Special Commemorative Coins are donated annually for families of fallen, deceased and current Veterans at the annual Memorial Day Service at the Woolwich Fire Company on Memorial Day. GreaterSBA sponsors the important event annually.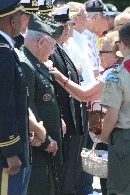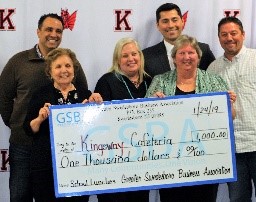 Starting in 2019, GreaterSBA has donated $1,000 annually to the Kingsway Regional High School Cafeteria Fund to insure that no child will ever miss a lunch meal and go hungry. Last year 42 families were helped by this important donation.
Mario's Alex's Lemonade Stand has been a local feature every year. Mario is a Cancer Advocate and Survivor that hasraised a great deal of money for Childhood Cancer. Once again in 2019, GreaterSBA has made a donation to Mario's efforts.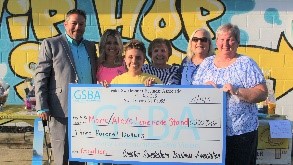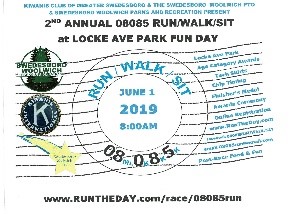 The Kiwanis has held an 08085 5K Run for the past two years to raise funds to help support local programs and charities. The GreaterSBA has been an annual sponsor for their event.
GreaterSBA sponsors an annual Blood Drive at St. Clare's the first Thursday in October. Each year we work to provide 100 pints of much needed blood.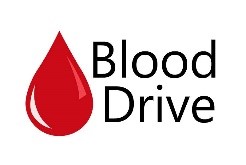 GreaterSBA has donated $750 to both Logan Township and Swedesboro to create a United Way Trail at a park in each area. Logan was completed in 2019 and Swedesboro will be installed in 2020 along Lake Narraticon.